The social media giant has become "a billion-person focus group" disrupting corporate cycles and corporate R&D. It's an unavoidable element for any consumer-oriented company. Companies are being held hostage by TikTok because they must follow the trends that this social network displays, which are often short-lived.
Dressed in a special sauce, the "Keithadilla" was a big hit for Chipotle Mexican Grill in the first quarter. It also caused indigestion for the company.
Esta variación de la quesadilla tradicional de Chipotle fue inventada por un popular influencer This variation of Chipotle's traditional quesadilla was invented by a popular TikTok food influencer as an off-menu "hack." Soon, the fast-food Mexican chain was overwhelmed with custom orders. The product took longer to make, and its mix of ingredients puzzled workers, especially when the sauce – a combination of sour cream and chipotle honey vinaigrette – ran out. When some employees refused to prepare the off-menu dish, customers began posting angry comments online.
Chipotle had to make a decision: give in to TikTok's whims or risk losing business. The Keithadilla is now a permanent menu item. "We want to stay in tune with culture," said Chris Brandt, the chain's chief marketing officer.
TikTok has become an inescapable element for any consumer-oriented company. Owned by Beijing-based ByteDance, the social app has proven to be a force in marketing and media, helping brands keep up with consumer trends. According to its CEO, Shou Chew, five million businesses use the platform.
Despite its mind-reading capabilities, the platform has also become a disruptive force in the field of research and development, turning conventional wisdom about product cycles, testing, differentiation, and manufacturing upside down.
Companies are rushing to mass-produce products or improve existing ones based on feedback that often has a very short shelf life. It's a gamble that many executives consider necessary if they want to win over younger buyers and keep up with the competition. Even though the app is banned in the United States, companies are making product decisions around it.
"Every marketer and designer is looking at TikTok," said Corey Robinson, chief product officer at the fashion retailer Abercrombie & Fitch, who refers to the platform as "a billion-person focus group."
Let's look at some other examples…
Tarte Cosmetics has taken TikTok trends into account when developing new beauty products. Last year, employees noticed that color-changing products were going viral on the platform.
Producing the Maracuja Juicy Lip and Cheek Shift, which the company claims changes its shade based on skin pH levels, involved answering calls at 2 in the morning with Korean factories, said Anna Sponaugle, Senior Vice President. Maureen Kelly, Tarte's founder and CEO, cleared her schedule.
The product was manufactured in three months. Sponaugle described the process as chaotic since most cosmetics take over a year.
According to the brand, Maracuja Juicy Lip and Cheek Shift is the fastest-selling product of all time. . Three months of inventory sold out in four weeks.
The company failed in its attempt to launch a body glitter product inspired by TikTok's interest in 2000s beauty looks. Tarte found a supplier that could make biodegradable glitter – a nod to current environmental concerns – but the lead time was too long.
"You have to release things right when they're trending," Sponaugle stated. "If you do it too late, it's not even worth it," she added.
Collaborations on TikTok can be distressing even for the boldest startups. WYOS, a personal care company that launched in February, thought it would be a good idea to share their new stick-shaped moisturizer with TikTok influencers to see what they would do with it.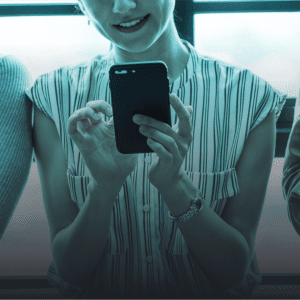 The company found out that the creators were planning to upload videos in which they would put the moisturizer in the freezer to demonstrate to the public how it could be used as a facial massage tool.
WYOS co-founder Wendy Charland noted that the moisturizer is not designed to withstand sub-zero temperatures and could potentially harm the skin if applied afterward WYOS discarded the influencer videos, although they are consulting with their lab about the possibility of creating a freezer-safe formula while weighing how these changes could undermine a year of product development.
"We want to be careful about what we tweak," Charland said. "You have to know what's a passing trend and what's a lasting trend," she added.
The story of how "Pink Sauce" went from a viral sensation to the shelves of the retail giant Walmart is a prime example of the TikTok rollercoaster.
The Pepto-Bismol-colored condiment was created by Veronica Shaw, a 30-year-old social media influencer and private chef based in Miami, known as Chef Pii. Shaw's sauce became an internet phenomenon last summer thanks to a series of TikTok videos where she was seen drizzling various foods – from chicken wings to french fries, shrimp, or tacos – with a fluorescent concoction whose color came from dragon fruit..
After Shaw began selling her sauce directly to consumers online, some customers on TikTok complained that their nutrition labels had errors or that the sauce had spoiled upon receiving it.
Shaw acknowledged a packaging issue in the first shipment and that some bottles had been damaged but said it was fewer than 50 packages. "Like other emerging brands, they go through a trial-and-error process," Shaw stated.
Dave's Gourmet, a specialty food company based in Dallas, saw an opportunity, according to its CEO, David Neuman. The company partnered with Shaw for Dave's to take responsibility for the commercial formula, manufacturing, distribution, sales, and marketing of the product, apart from digital media. Shaw receives a royalty for each sale and remains responsible for social media promotion.
Dave's modified the formula to make the sauce vegan, less complicated, and suitable for mass distribution. At one point, Dave's had to slow down production because their supplier ran out of dragonfruit. Local investigators from the Food and Drug Administration (FDA) seized samples of the sauce to check for any issues. Neuman believes that the product met all the regulators' requirements because he never heard from them again. The FDA declined to comment..
Dave has turned the TikTok trend into a nationally distributed product in 90 days, a process that typically takes over a year. Neuman is pleased with the result but says he still has "night sweats" when he thinks about how quickly they had to move.
For decades, brands like H&M and Zara would copy fashion trends and produce them in a matter of weeks. Now, a new generation of fast fashion retailers is making clothing in days, adjusting their machines to the TikTok algorithm that dictates what's in vogue.
Edikted, a fast fashion company, releases 150 monthly styles based on viral TikTok clips, explained its founder and CEO, Dedy Shwartzberg The company has technology that monitors popular TikTok videos and identifies which styles to replicate, along with their team of trend experts.
"For us, it's like a lab," Shwartzberg said. "Before, retailers would look at WGSN, runways, fashion week, and try to guess what the trends would be. We don't need to guess when we have TikTok."
To keep up with the app's rapid trend cycle, these companies produce on-demand, a model used by other fast fashion brands like Shein. They subcontract to third-party factories, often in China, and place orders in small batches, keeping inventory levels low. According to Shwartzberg, Edikted has an average delivery time of 12 days.
With fast fashion moving at a fast pace – and TikTok fashion moving even faster – the risk for a brand like Edikted is that it can generate a lot of waste. It must dispose of them quickly, often with significant discounts.
In December, Edikted launched silver miniskirts and shiny bomber jackets, hoping to capitalize on an 80s metallic trend, but by February, they had already withdrawn them. In recent months, Edikted has been selling backless t-shirts, regularly releasing new colors and sleeve lengths after seeing the style take off on TikTok A few weeks ago, they tried a dress version of the t-shirt, but it was a failure, and Edikted quickly pulled it.
"Most trends fade away in a matter of weeks," Shwartzberg said, "but some can last for years," he added.
*An article from The Wall Street Journal, published in June 2023.
Publicado originalmente el 30 de August de 2023, modificado 30 de August de 2023
Comparte este artículo