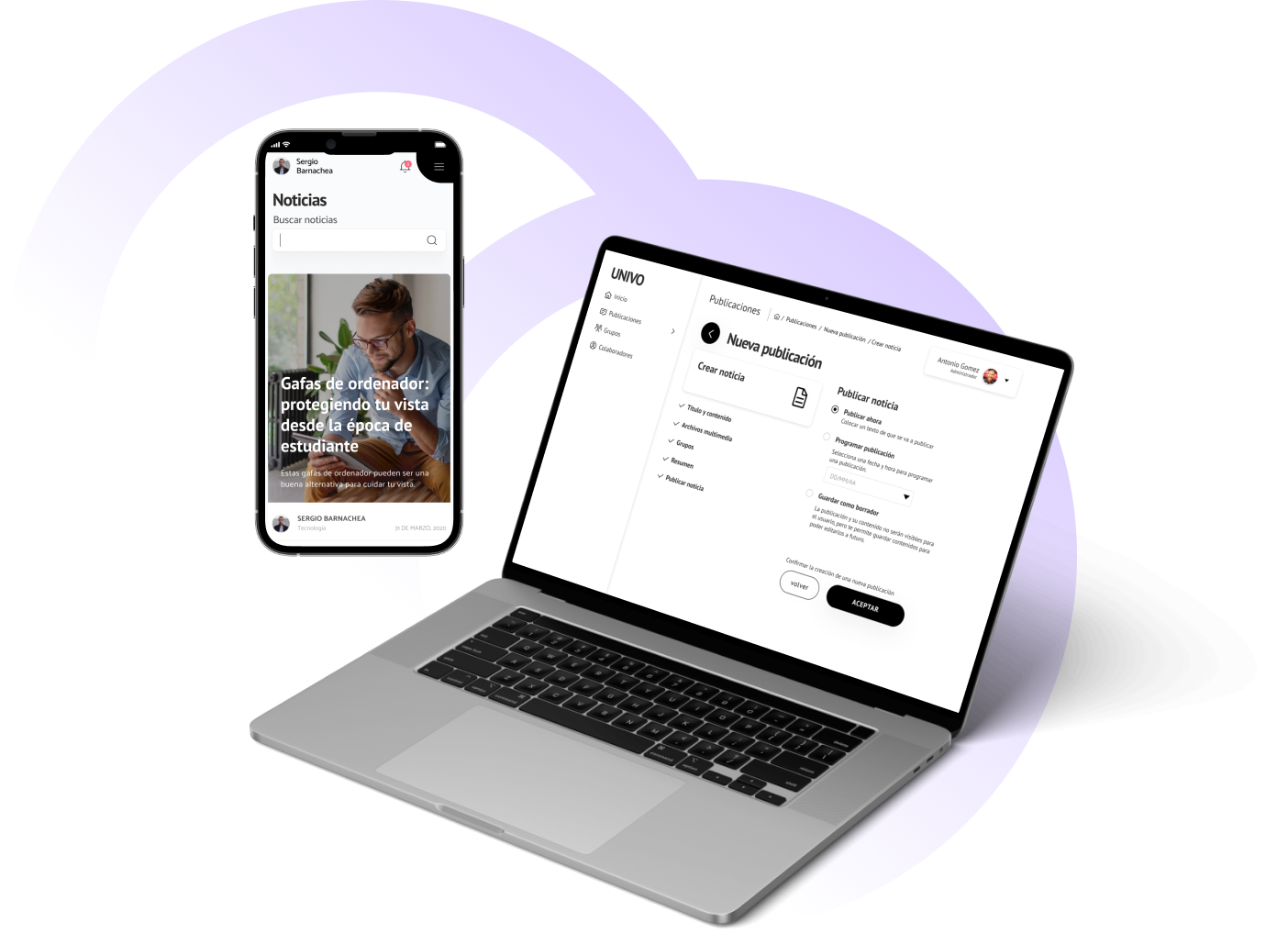 Application configurable for the management of corporate communication.
UNIVO is a messaging communication platform, that enables nowadays organizations keeping their employees connected with key information of their business anywhere, independently from contingencies that may happen.
This application potentiates corporate direct communication through individual or group messaging via Univo, or through larger conversations in rooms opened 24 hours a day via Converge.
It has a friendly content managing system so communication, marketing and/or commercial areas can configurate it according to the employees 'needs.
UNIVO is completely adaptable and easy to use for any user and it is available as app for iOS and also for Android Smartphone.

Objectives
Centralize in only one place all the information that employees of a company need to know and have at hand.
Meet each client's internal requests in a direct and simple manner.
Enable direct communication among team works, through individual or group chat in real time.
Connect the company's internal communication media and keep all employees updated with relevant information on the business.
Some of our projects
Some of our projects
Teobservo
OTIC
Vantrust
Tripp
Toyota