In recent days, we have witnessed how our desire regarding this social network has become a reality: we can finally edit sent messages on WhatsApp!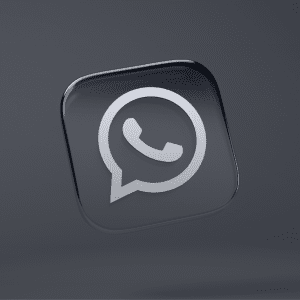 If there's one thing we've learned in these years, it's that in technology, we can't remain static, and social networks are a clear example. More frequently, we see how they renew themselves, and what we knew by heart yesterday is now history; all thanks to the new updates that the creators of these apps implement on their interfaces and the new functionalities that surprise us, something that is part of Meta's culture.
WhatsApp, the application we use to communicate, and which 2 billion users access every month, has not been left behind. It recently included in its WhatsApp Business updates trials on payment methods, where it partnered with Stripe to facilitate online payments; an update that has helped businesses using this app as a communication tool to expand further.
And as we saw in our title, today we will explore the new message editing feature, which is now available for both iOS and Android. And, by the way, it's something we've all wanted since day one: the ability to edit sent messages.
But of course, we can't edit these messages whenever we want. No, we have a 15-minute window from the moment the message is sent, within which we can edit the texts that need modification.
How to edit the message?
To edit sent messages on WhatsApp, simply press the sent message, and within the menu, the "edit" option will appear. By selecting it, you can access and modify whatever needs to be changed. Once the message has been edited, the conversation will display the phrase "edited."
According to the information provided by Meta, it has been stated that recipients will not be able to view the editing history, and personal messages, multimedia files, and calls will continue to be protected with end-to-end encryption.
We can now conduct polls on WhatsApp
Another recent update within the app is the introduction of polls, which have been available for some time on this communication platform. Polls allow us to gather opinions on various questions, and the recipients can respond based on the predetermined answer choices.
In the past few days, polls have also received some updates. Initially, a person could respond multiple times to the same question, but this is no longer allowed; each person can only respond once. Additionally, they have included the option for the poll creator to receive a notification whenever a group member sends their opinion, which helps to closely monitor the results.
It is also possible to have the same account on multiple devices.
This new update allows one phone to be linked to three devices, from which messages can be accessed from any location. This functionality is intended to facilitate communication for businesses with their customers across different devices, enabling multiple individuals to provide assistance through this channel.
In conclusion, in a constantly evolving technological world, it is important to recognize that social networks are a clear example of how stagnation has no place in this realm. Social platforms are continuously being renewed, updating interfaces, and regularly surprising us with new features.
To make the most of these tools, we must adopt a mindset open to change and adaptation. Staying up-to-date with the latest updates and functionalities is essential to stay connected, boost our businesses, or simply stay informed about current trends.
We must embrace change, learn from new updates and features, and adapt to them to remain relevant and take full advantage of the opportunities that new tools provide.
Publicado originalmente el 28 de June de 2023, modificado 4 de August de 2023