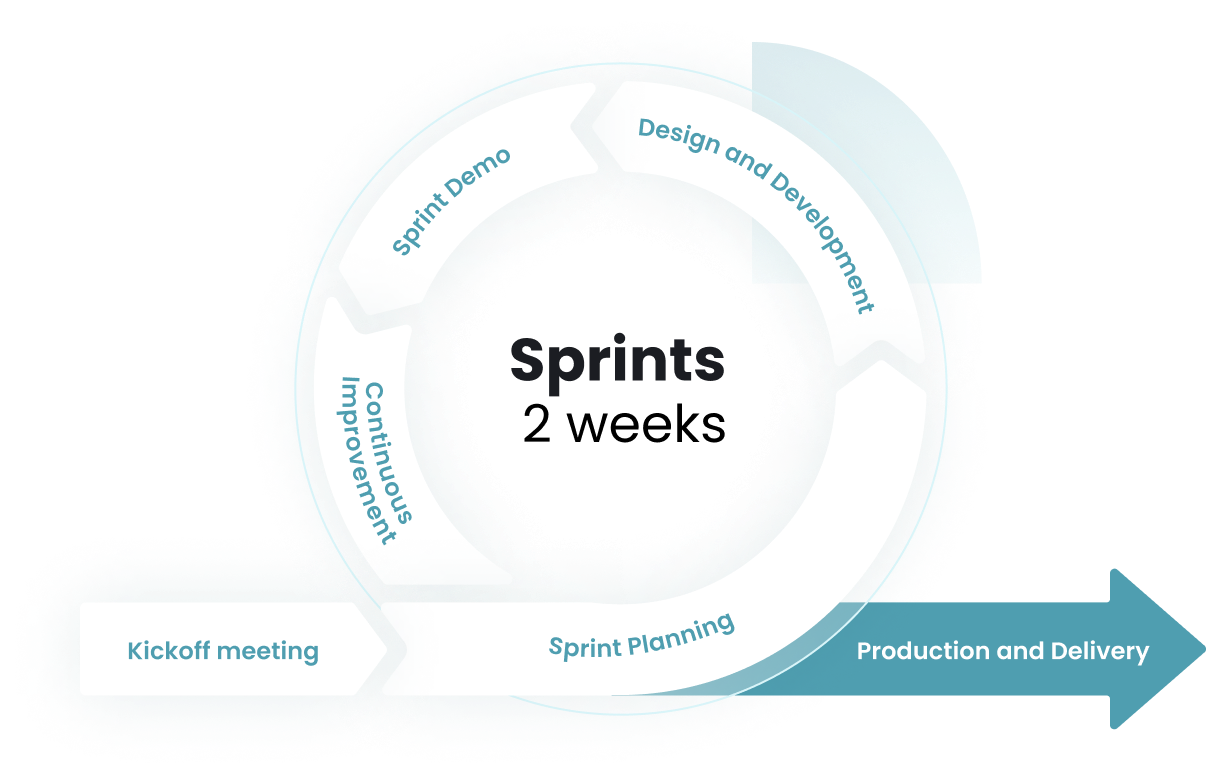 Our process
Our development process follows the agile methodology that helps us in the successful achievement of every project's extent.
Together we discover new solutions through fast repetitions that go from the definition of the project to the final product launching.
We aim to become your strategic partner for the development of technological solutions and be a change agent in the technological market in Latin America and Europe.
Our team
We are people passionate about technology, proactive and in constant growth, driven by the common goals of being in continuous innovation. We challenge ourselves and work as a team, enjoying the path that leads us to achieve our expected accomplishments.
Technology is our vital resource, our oxygen, our main tool for the resolution of our clients 'projects and challenges who we support by providing the necessary equipment, so they can achieve the best digital experiences and turn their needs in innovative solutions.
We have a long career creating more than 30 tailor made solutions for companies of different industries, who support our experience, dedication, and professionalism.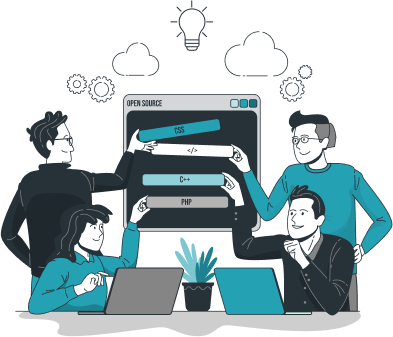 Your trusted technological partner
It is key to know the client's objectives to have a common vision of the project, which sets the path to be followed, to plan activities, limit the scope and deliver a high-quality product.
We conduct collaborative work, we accompany our clients from the first steps of the idea of the project, working hand in hand to find the best solution and obtain a final result oriented to your interests and objectives.