It had everything to succeed: a follower base on Instagram, weakened rivals. But something happened, and despite the initial frenzy, its figures keep plummeting.
Threads' peak was last July 7th when it reached 49.3 million daily active users. A month later, it only reaches 10.3 million. The new social network has lost up to 79% of its global users, according to SimilarWeb figures, and up to 85% in total in the United States, where it has the most presence.
Threads was launched at the perfect moment and under perfect conditions: X (formerly Twitter) in freefall every day, and Instagram leading the way, with a seamless interconnected experience with Facebook that continues to shine. All of this led to its debut with 5 million registrations in just a couple of hours, one of the highest figures in history.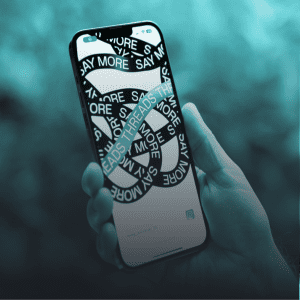 In those early days of positive vibes, Threads attracted users from Instagram, leveraging its existing user base. The platform experienced a peak in engagement as new users explored the application and became familiar with its functioning.
So, what happened then? Why couldn't it sustain growth and establish itself?
Why couldn't it sustain growth and establish itself? The European Union banned its launch in the old continent, depriving the social network of a substantial market for the time being. Even the threat that deleting a Threads account also deletes the Instagram account has halted the decline, although it likely irked many users who were just browsing.
The average time active users spent on Threads also experienced a drastic drop. Globally, it started around 14 minutes, dwindling to just 3 minutes in August. In comparison, X maintains over 100 million daily active users, with an engagement of around 25 minutes per day.
Despite these challenges, Threads still holds the potential to emerge as a solid alternative to existing social networks. However, it's clear that fleeting initial success is not enough. The platform will need to find a way to retain users in the long run and provide compelling reasons for them to come back.
Updates and Innovations
Threads has introduced a series of new features aimed at enticing users back to the platform. Among these additions is the ability to see which content has been liked with a "like."
In addition to this, they've enabled the uploading of high-definition images and videos, as well as the ability to organize followers based on their order of arrival, providing greater control over the following experience.
The CEO of Meta and the mind behind Threads is known for not giving up easily. He has already announced, through his social network, that they are preparing more additions and will continue to fight to launch it in the EU.
Will Threads manage to move beyond the "one hit wonder" segment, or will it simply become a fleeting star in history?
Publicado originalmente el 17 de August de 2023, modificado 17 de August de 2023