What is this Threads all about? Has Facebook copied Twitter? Zuck implemented it to directly compete with Elon… These are some of the comments we see on social media. As we have seen, Threads is Instagram's latest offering, an app that can be downloaded from the same platform.
Meta explained that Threads is a "public conversation" medium, where you can follow, share, or repost text conversations or threads. Adam Mosseri, (Director of Instagram) mentioned in an interview that "The idea is to build an open and friendly space for communities."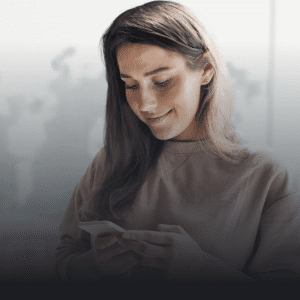 was launched just as all Twitter users are tired of the new measures and restrictions that Elon Musk has established since he acquired Twitter on October 27, 2022. These restrictions range from limitations on tweet posts to the number of tweets people can view per day.
Many users have referred to it as the "Twitter of Instagram," and according to the data provided by Meta, it gained 15 million followers in just 11 hours. However, it is not available in Europe yet due to privacy issues.
How to get Threads?
You can do it from the same Instagram app by typing the word "Threads" in the search bar of this social network. If it is available in your country, you will see a pink ticket icon from which you can download it.
It is also available on the App Store and Google Play.
It is important to know that…
The app offers the option to link your followers and use the same IG username.
If you close your Threads account, your Instagram profile will also be closed.
All conversations will be public, and there will be no private messages or offensive content allowed.
From the web, you can view Threads' posts and profiles, but to log in, you must go directly to the app.
Posts support images, videos, and GIFs.
Regarding Twitter, the differences they have so far are:
Threads
500 characters
Verified accounts on IG are also verified on Threads
Depends on IG
No direct messages or trending pages
Twitter
280 characters
Monthly payment for verified accounts
It is free and independent (not dependent on other networks
Direct messages and trending pages
How do you delete your Threads account?
At the moment, if you created the account, you can deactivate it, but if you delete it, you will completely lose your IG profile, as we mentioned earlier, a detail found in the "Supplemental Privacy Policy" from Meta.
Many users complained about this, and in response, the director of Instagram commented that "the company is looking for a way to delete Threads accounts separately."
Have you downloaded Threads already?
Which one do you think will prevail… the veteran Twitter or the new Threads?
Remember that if you need any IT consultancy for your business, let's talk, we are here to help you.
Publicado originalmente el 10 de July de 2023, modificado 4 de August de 2023