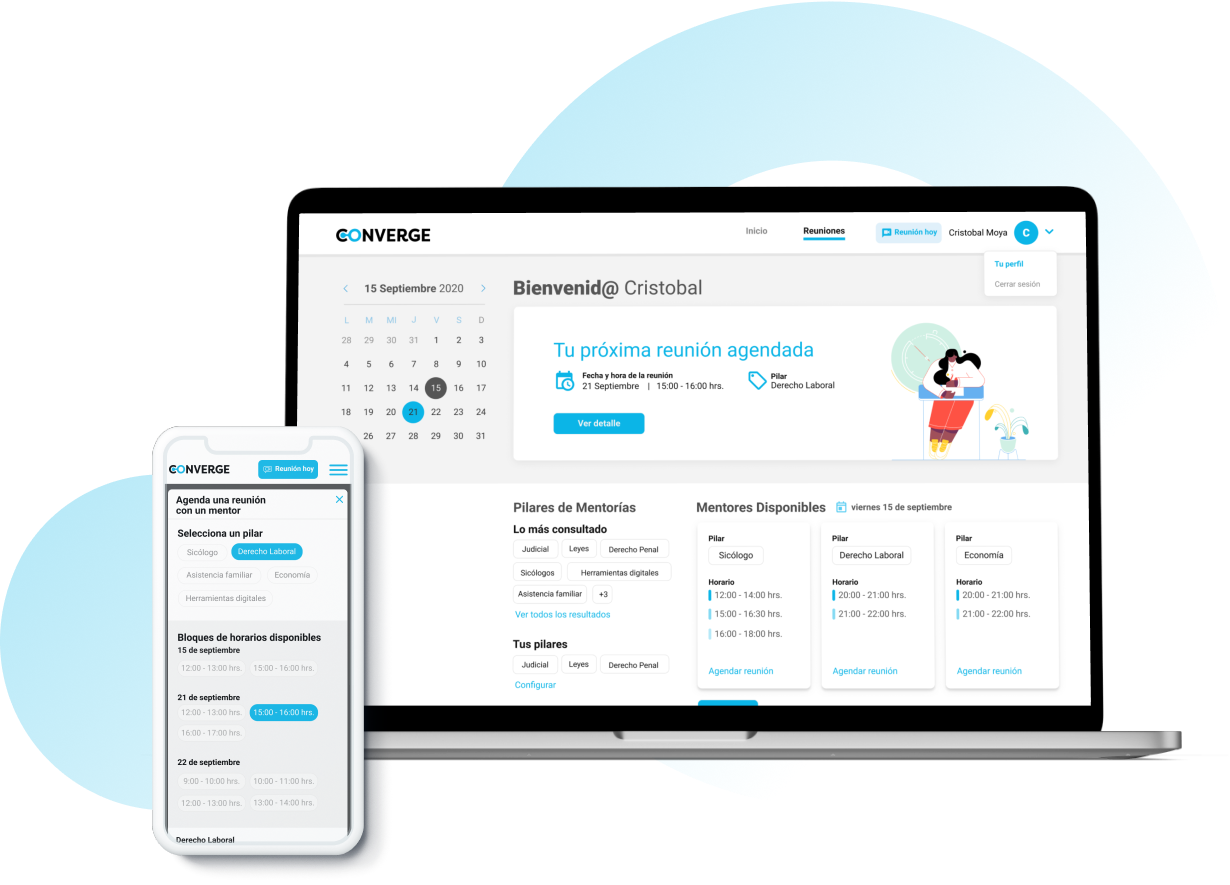 Platform for managing mentoring, consulting, and online training.
We design a completely online and personalized platform to professionalize mentoring, consulting, and training among people.
This tool puts you in control and allow you to live an experience of tailor-made mentoring that is suited to your times. We look for companies and professionals that put their expertise areas, also topics where they can contribute and their availability at your disposal, in real time.
Converge does not need any app of virtual meetings because it has online rooms available 24 hours, with capacity up to 100 active users in each of them.

Objectives
Gather mentors and mentees (mentees, a student interested in receiving information of a specific area) in only one platform.
Conduct mentoring in a controlled and safe space.
To have a simple user, as well as an organized, fun experience in only one click.