It's here to stay and revolutionize digital transformation. SaaS technology continues to advance not only in impact but also in numbers.
SaaS, or Software as a Service, is a way of making software and technology solutions available over the internet as a service. With this model, your company does not need to install, maintain, and update hardware and software. Access is easy and simple: all that is needed is an internet connection.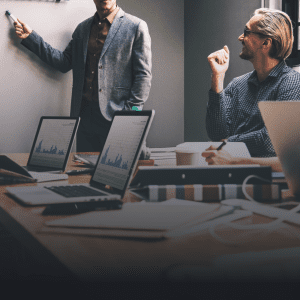 SaaS applications are also called web-based software, on-demand software, or hosted software. Regardless of the name, they are run on the servers of the provider companies, which are responsible for managing access and maintaining the data structure, connectivity, and servers necessary for the service to operate.
Garner indicated in one of its studies that this segment will reach at least $397.4 billion in 2022, showing sustained and significant growth since 2020, which translates to a 23.1% increase compared to 2019, going from $270 billion to $332.349 billion.
Although it was initially positioned as a modality for SMEs and startups, today companies of various sizes see SaaS technology as a more competitive solution that enhances agility and digital transformation.
According to BetterCloud's State of SaaSOps 2022 report, by 2025, 85% of companies will use some platform for their operational management in a service modality. In the latest version of the report, they indicated that almost a third (32%) of IT professionals cited improving operational efficiency as the primary benefit of automating SaaS.
In other words, the application of SaaS involves doing more with fewer resources, making it more efficient in terms of time and cost.
It is even impacting IT talent management.
There is probably no better indicator that demonstrates how SaaS operations are becoming an accepted IT specialty with this recent growth. Last year it was 18%. This year, it has risen to 41%.
It is clear that SaaS is here to stay. It has already become a necessary function in many IT departments and is on its way to becoming one in the future for many others.
Without these critical skills, it is impossible to know which applications make up your SaaS environment, or how to protect data while ensuring high levels of productivity, or how to automate and optimize these environments.
Are you a "SaaS Lover" or do you think it is an overrated modality?
Publicado originalmente el 28 de March de 2023, modificado 31 de March de 2023