CCaaS, contact center as a service, is a cloud-based customer service platform. These centers are fully hosted and managed by the service provider in an external data center.
CCaaS encompasses the concept of a contact center, which aims to interact with customers, managing calls, messaging chats, emails, or social media (omnichannel).
This technology is growing because it is cheaper and faster to implement and maintain compared to a traditional contact center.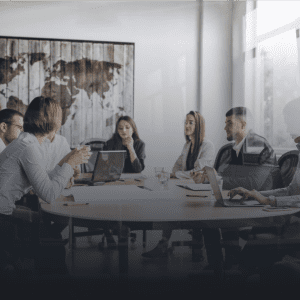 The implementation of this type of CCaaS service can be done in about five weeks, depending on the requirement, complexity, and the type of service desired by the client. In contrast, a traditional contact center takes approximately three months to be fully configured.
Many customer service centers complain about the fatigue and physical exhaustion experienced by their employees who provide such services. That is why companies are increasingly seeking different types of technology to address this situation, with CCaaS being one of the best options to counteract it. This is why it is anticipated that CCaaS will grow fivefold in the next eight years.
Benefits of having CCaaS
One of the benefits of acquiring this service is that it contributes to cost savings for the company.The average investment cost of building a traditional contact center from scratch is around $15,000, as it requires investing in phone equipment, servers, and computers. In contrast, the average cost of CCaaS solutions is around $200 per agent per month.
Another advantage is data storage. Since operations are hosted in the cloud, they are stored and backed up consistently. This reduces costs as consumers pay for the subscription, which covers installation and maintenance expenses.
With CCaaS service, With CCaaS service, you improve the omnichannel experience. Customers can communicate with the company through their preferred channel, whether it's voice, digital, or with a representative. The person attending the call can access all customer information, including behavior, purchases, and their journey as a customer. This allows the representative to provide a more personalized and precise experience based on each user's needs.
Working remotely for employees: CCaaS service allows employees to work from home or any location.
Other benefits of this type of service include innovation and flexibility.
In summary, the implementation of CCaaS can be an effective solution to improve the agility and scalability of contact centers. It enables companies to provide customer service more efficiently and cost-effectively through a variety of communication channels, which can enhance customer service efficiency and quality, reduce costs, and improve the flexibility and scalability of the contact center.
With the growing demand for online customer service, CCaaS can be a valuable tool for companies to deliver exceptional service to their customers while increasing profitability.
At Moveapps, we focus on providing our clients cutting-edge cloud-based digital solutions. We utilize innovative agile methodologies to carry out our projects, allowing us to work efficiently and effectively. Furthermore, we have a team that stays updated on the latest trends and practices in software development. If you are interested in delivering a better customer experience, contact us and let's talk!
Publicado originalmente el 11 de May de 2023, modificado 4 de August de 2023
Comparte este artículo