Many organizations lack a cloud strategy or believe they already have one. The reality is that a clear strategy is essential to avoid errors in cloud strategy and to leverage the advantages it offers to any type of company. There's a reason why it's estimated that by 2024, 70% of workload will be in the cloud.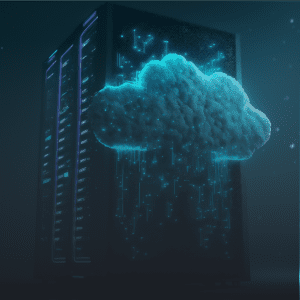 Check out the following set of tips to prevent errors in cloud strategy and lead a plan that explores and defines the role that cloud technology should play in your company, as well as the impact it will have on your stakeholders and your business.
1. Assuming it's only an IT strategy: IT isn't everything. Other teams possess essential skills and knowledge for the success of the cloud strategy. The process will impact your entire business; therefore, it's impossible to assume that only technology is needed and that teams like human resources, sales, or administration aren't crucial within the planning.
2. Not having an exit strategy: This point is quite complex; in fact, many companies don't consider it Build an exit strategy that provides agility and enables your organization to respond to any unforeseen events and their consequences.
3. Combining or confusing a Cloud strategy with a cloud implementation plan
Very important: Strategy is not the same as adopting, migrating, or implementing. Separate your planning from your action plan, but keep them aligned.
4. Believing it's too late to design a cloud strategy: The best time to create a cloud strategy was 5 years ago. The next best time is now! Encourage your team to document mistakes and continually assess business progress regarding the Cloud. Making mistakes or rethinking is part of the process, but the most important aspect is reviewing what didn't work and turning it into a lesson learned.
5. Associating a cloud strategy with "we're going to move everything to the cloud": The strategy is a highly specific aspect of the Cloud, but it's not a plan to move everything to the cloud. The starting point is the design and requires work that goes beyond the digital realm.
6. Aligning the Cloud and data center strategies: First, it's important to recognize that these are two distinct things. Therefore, it's necessary to collaborate with different stakeholders to design a strategy that aligns and considers the data center and other key plans for the business. It's not one or the other.
The cloud strategy and the data center strategy are very different. Design an aligned strategy between the two, where the cloud strategy aligns with and takes into account the organization's data center strategy and other strategic plans.
7. Believing that a directive from the board is a strategy: Base the Cloud strategy on results and imperatives that are truly key to the business, such as the impact it will have on productivity, efficiency, or agility. Don't adopt it just because it's trendy.
8. Believing that being a company< >means that's the cloud strategy: Design a comprehensive strategy that encompasses multiple types of scenarios, cloud services, providers, and even environments beyond the Cloud.
9. Outsourcing the development of your cloud strategy: The strategy phase is the most crucial part of Cloud development. Seek out the best partners to assist you in implementing a design that aligns with your business's strategic guidelines.
10. Having a strategy that goes beyond "cloud comes first": The concept of "Cloud first" is a common principle embedded in the strategy, but it's not the strategy itself. Therefore, simply pushing for migration is nothing more than a short-sighted policy, and it won't carry the necessary relevance until it's defined as a key principle.
If you need to establish a cloud strategy for your company, let's talk – we're here to assist you.
Publicado originalmente el 23 de August de 2023, modificado 23 de August de 2023