Today, we celebrate World Environment Day!
This is a date that should not be overlooked, but rather, we should reflect on the role we play in our society in favor of protecting our planet. In this context, it is important for organizations dedicated to information technology to contribute to the construction of a more sustainable future through innovation and the creation of measures that contribute to environmental conservation, as this is everyone's responsibility.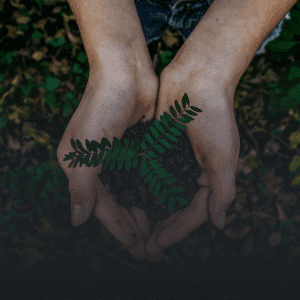 Technology has a significant impact on our society, but it can also be a powerful tool that promotes sustainability and helps minimize our ecological footprint.
That's why it's necessary to seek strategies that contribute to the reduction of consumption and the waste of raw materials, water, and energy. In order to achieve this, we can implement small actions in our companies that help mitigate the effects that have been lingering for some time and have contributed to the decline and deterioration of our environment as we have seen in recent years.
Some technological and sustainable solutions to promote environmental conservation are:
Process digitization: Adopt actions such as cloud storage, email usage, task management applications, etc. . These measures help establish sustainable goals within the organization and contribute to reducing the consumption of natural resources and waste generation.
Education on the importance of sustainability: Motivate employees within the company to take actions in favor of the environment by teaching them about recycling and conscious use of natural resources. These activities promote a more sustainable corporate culture.
Use of temperature sensors and smart thermostats: Implementing these measures in the office helps improve energy efficiency by adopting monitoring and control systems to identify high-consumption areas and apply policies to reduce it. This contributes to optimizing resources such as lighting and climate control to reduce energy consumption.
Encouragement of remote work:By reducing the frequency of motor vehicle usage, environmental pollution can be mitigated, leading to improved air quality Additionally, remote workers rely on a greater number of digital tools to carry out their tasks, minimizing the need for physical resources in the workplace.
Selecting suppliers and partners committed to sustainability: Nowadays, many companies understand the importance of environmental measures. Opt for selecting suppliers that demonstrate these actions as part of their work and culture.
Server virtualization: This helps improve resource utilization, reduce energy consumption, and lower operational costs.
Use of renewable energies: Companies can gradually transition to becoming less dependent on fossil fuels by installing solar panels or using wind energy. Although these options may have initial costs, the long-term benefits and cost reductions are quite favorable, not to mention the positive impact on the environment.
Some companies that have embraced ecological sustainability and how this is contributing to our environment:
Companies such as Nestle, PepsiCo, and Grupo Modelo are among the many that have committed to Corporate Social Responsibility (CSR) and fulfill it through their actions.
In the case of Nestle, it has always been known for seeking ways to reduce its environmental impact while also creating benefits for the communities where it operates. One of its notable actions is that 98% of its packaging is now recyclable material.
PepsiCo has established a foundation that promotes environmental care through education for young people in the communities where the company operates. Since 2019, they have encouraged plastic bottle collection, recycling them, and reusing them in their beverage packaging.
Grupo Modelo/Cerveza Corona has a remarkable social commitment. In 2019, they initiated a campaign called "Desplastifícate" aimed at cleaning the oceans worldwide. They have partnered with the organization Parley for the Oceans, to raise awareness about the current state of the oceans and have successfully cleaned hundreds of beaches in more than 20 countries.
Implementing these actions helps companies improve and strengthen their brand image, gain long-term benefits, and contribute to their environmental responsibility. On this World Environment Day, it is an opportune moment to reflect on the impact of technology in our society and how we can harness it to create a sustainable future.
At Moveapps, we believe in making the world a better place every day. As a company, we strive to be environmentally responsible and prioritize ecological sustainability by minimizing the use of paper and utilizing technology as our main communication channel. We understand that polluting less means helping more, which is why we also promote remote work to reduce our carbon footprint.
Discover the benefits of being our business partner. Let's talk!!
Publicado originalmente el 5 de June de 2023, modificado 4 de August de 2023